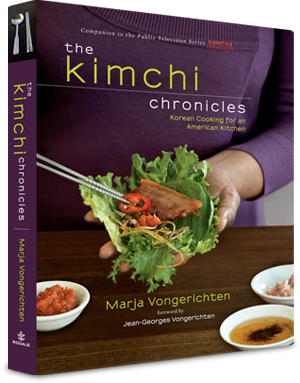 We created AsianSupper to provide a place for people of all levels to share their love of Asian food and their learning. So this month, we're encouraging you to share the cooking wealth. If you've got any sort of Asian cooking question or answer, ask or answer it over in our forums section and you could win a copy of Marja Vongerichten's Kimchi Chronicles!
You'll have to sign up for an AsianSupper account if you don't have one, or if you do, just login and head over to our Talk section.
Cover image for this post via Flickr,via ginnerobot
THIS CONTEST IS NOW CLOSED. THANKS!
Related Posts